De Vez, a cameo performance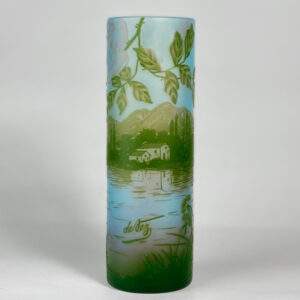 Some of the great names in French glass are dynasties, lasting centuries. Others, like De Vez, appear only briefly, yet really make their mark. This French art nouveau vase (available buy here) would look at home in any collection of 1900s cameo glass.
But who exactly was this Monsieur de Vez?
Trick question, of course 😉 -there wasn't one. 
De Vez was the pseudonym of Charles Camille Trutié de Varreux (1872-19420). Admittedly, it's a bit of a mouthful to put on the side of a vase. 
Raised in Chambéry, with the Chartreuse mountains as a backdrop, Trutié de Varreux followed his father into the army, and there he would probably have stayed if not for converging events.
Hello Pantin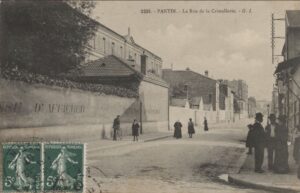 First of all, a pleasant event.In 1896, Trutié de Varreux married into glass, and not just any glassmaking family. His wife, Henriette Frémy, was the granddaughter of E. S. Monot, the founder of the famous Cristallerie de Pantin in north-east of Paris. She would go on to co-inherit the business.
Then, in the early 1900s, France was hit by a scandal over discrimination in the army's high command. The Affaire des Fiches seems just a footnote of history now but back then it shocked France and even brought down the government. Camille Truité de Varreux resigned in disillusionment.  Perhaps it was just the nudge he needed. Whatever the case, in 1907 he stepped up to a new role as the artistic director of the Pantin works.
Landscapes in glass
Trutié de Varreux's first cameo glass designs started appearing in 1908.
They were billed as "paysages de verre" – glass landscapes – though the designs reflected all aspects of beauty in nature, not only the multi-layered mountain scenery he knew so well.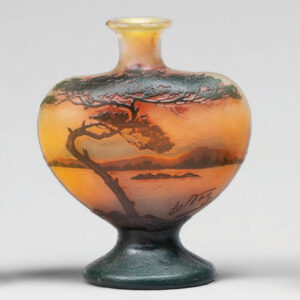 The De Vez creations were a huge success. Several things made them special. 
The unusual crispness of the acid-etched, wheel-etched scenes.
Their "painterly" colours, which were new and sophisticated.
And of course the designs themselves, bringing freshness and depth to Art Nouveau inspiration.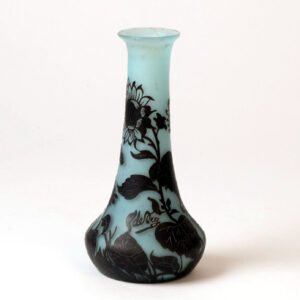 Pantin's fortunes had been flagging in the 1900s – De Vez turned them around.
At the height of its activity, the factory had 265 workers and had a showroom on Paris's Rue de Paradis, a street that was a Mecca for the decorative arts.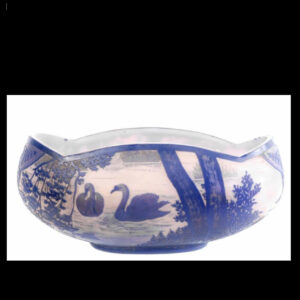 De Vez – 7 remarkable years
World War I brought all that to an end. Camille Truité de Varreux left for the front, where he commanded an infantry battalion, was injured and decorated. The factory closed, re-opening only briefly after the war as part of the Legras empire. The De Vez adventure had lasted just 7 years – but what treasures it left us!