Where do French antique dealers buy their objects?
"Where do you find your stuff?"
It's a question I get asked quite often. Even seasoned chineurs* can't resist asking. So here's a peek inside the French antiques circuit.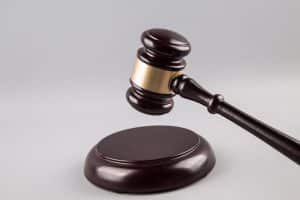 French auction houses
In France, auction houses are called "salles de vente". The grand old dame of Paris auction is l'hotel Drouot, which actually hosts sales by 74 auction houses (more about Drouot another day.) Outside the capital, most big towns have their own auction houses, selling items individually or in lots. Public viewing usually takes place the day before, giving you a chance to examine things up close and handle them.
Unlike auctions in the UK, you don't have to register beforehand to bid on an item. Drouot, for example, offers extraordinary buying opportunities. Whether or not you get a bargain depends on some of the same factors that apply to online auctions, such as eBay. (When is the bidding taking place? Who else is bidding against you? What do you know that others may not?)
It's easy to get carried away, so remember to factor in buyer's premium (9-20%) and VAT into your bidding price. The rest is plain sale-ing. (Sorry.)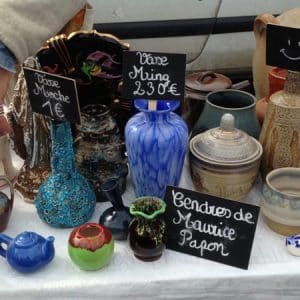 House clearances
Many antique dealers buy through home clearances. Some buy selectively from what's available. Others offer the whole clearance service, which means they must shift the lot, sell what they can by one method or another, and then dispose of the junk, hair clips, broken photo frames, the lot. It's very hard work! However, these dealers often know how to turn their hard work into a good profit. Many antique dealers prefer to take the help of local contents restoration experts who can restore those old antiques bought from house clearance sales into art pieces that might sell at a much higher price.
We all know people who are good at selling. But, believe it or not, there are also people who are skilled at buying. Buying well involves tact, flair, knowledge and a sense of psychology. Good buyers will tell you it's a bit of an art.
First, the tact. It's human nature to overestimate the value of things we own, especially when they're "donkey's years old" or were handed down by Grandmère. A good buyer knows how to break the bad news gently. Tastes change. That Vallauris pottery sea life lamp used to be worth a bit 10 years ago, but today the demand has dried up like barnacles in a boat yard. A skilled buyer is able steer the conversation away from fishy lamps, and towards those objects the seller didn't even know were worth selling.
When it's time to wind up, a professional dealer will pay a cash price that's fair to both parties. Of course, that includes a margin for the dealer, because he's invested his time, travel, expertise and cash in order to earn a living.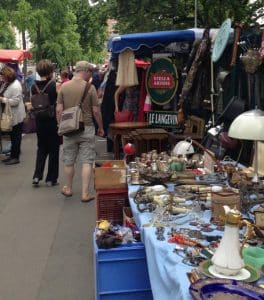 Vide-greniers and Brocantes
A vide-grenier (literally "empty-attic") is the French equivalent of a boot-sale or a garage sale, and there isn't a corner of France where you won't find one. You can find fantastic treasures, and dealers try to get there before first light so they do. Sometimes, what seemed like treasure turns out to be a 'project' – an object that needs cleaning, tinkering-with or a complete overhaul. Mañana….
Unlike vide-greniers, brocantes are for professional second hand junk sellers. Sadly, 'vide-grenier' and 'brocante' are sometimes used interchangeably. At a real Paris brocante, you won't have to , trawl past mountains of outgrown toddler wear and Christmas tat before you come something genuinely interesting.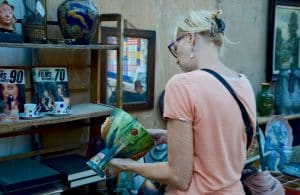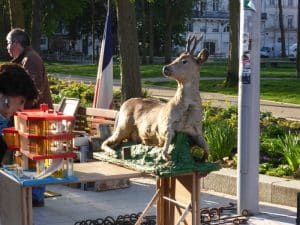 Déballages Marchands
Déballages marchands are trade only antique fairs. Sounds crazy, doesn't it? One antique dealer buying off another antique dealer? You mean, you all sell things to each other?
Déballages marchands attract sellers and buyers from across Europe, and you need a trade card to go to one. My local trade sale is held in a vast hangar and spills out into a field. The gates open at at 8am, and by 10am, it's practically all over.
As strange as it may seem, there's method in this madness. You see, long before it became fashionable to talk about 'curating' objects to sell, antique dealers were doing just that.
There are some things that one dealer won't touch (in my case, it's taxidermy – you could call it my bête noire). But another dealer might think they're the bee's knees. He knows all about these objects. They complement his stock, and maybe they're a fit for his personality. So, while one dealer might cut his price to get an object off his stock, the next buyer knows he can sell it easily, and come out smiling.
By the way, don't confuse this real life wheeling-and-dealing with some of those TV shows you may have seen. You know the ones, where a couple of dealers go on a road trip to buy stuff from antique shops, then they sell their booty at auction for buttons or a loss. It's weirdly entertaining – but remember, TV folk are different from the rest of us.
* In France, people who go out and about hunting for antiques are called "chineurs". I chine, you chine, he/she/it chines… Well, really, who doesn't?