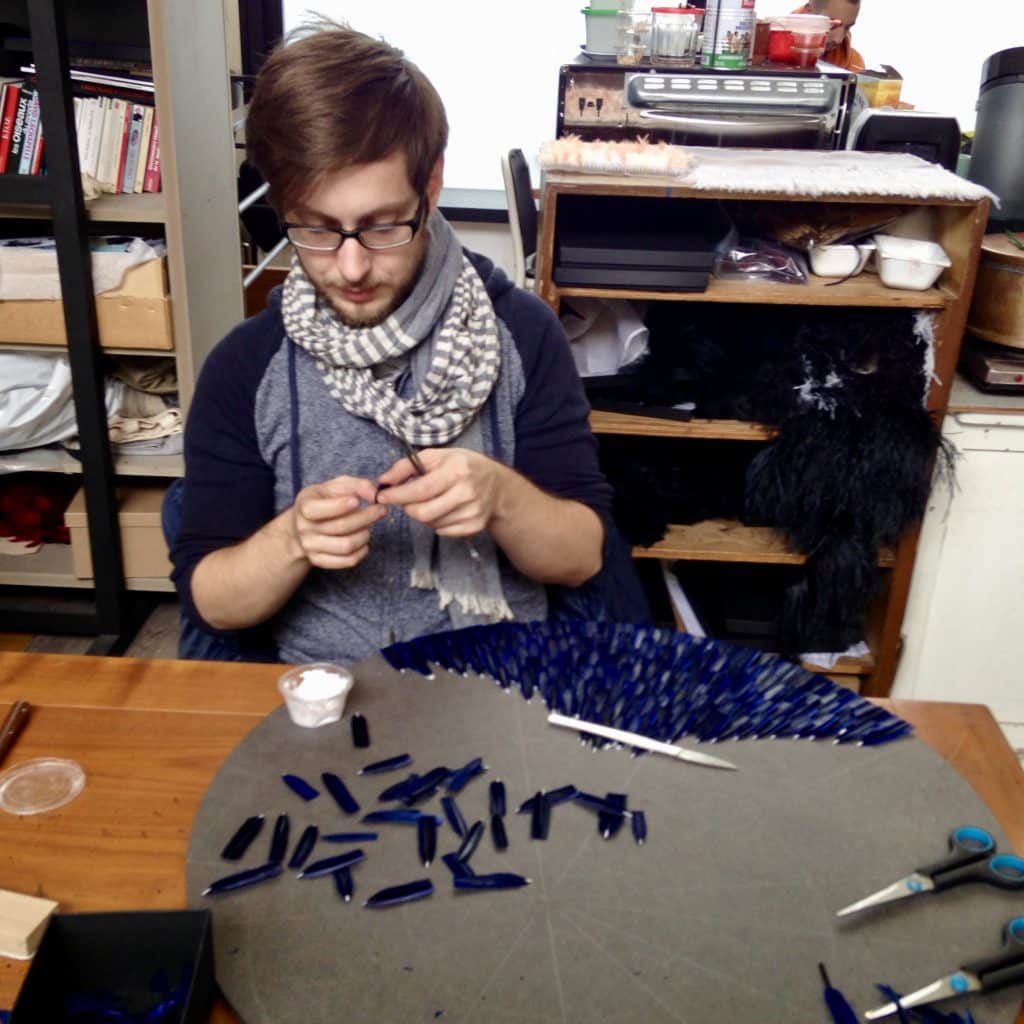 Who doesn't love a hand-crafted object? From master glass-blowers to espadrille-makers, I'm always fascinated to watch craftsmen at work. From their hands, the French antiques of tomorrow.
So when a top Paris plumassier held an open day in his atelier recently, of course, I couldn't resist.
A plumassier is someone who works with feathers – a feather worker, if you must. But that doesn't do justice to what Julien Vermeulen does. I'd call him a feather artist if it didn't conjure up images of exotic dancing.
Feather-work was big business in the 19th century. It was an age when ladies of fashion changed their outfit three times a day and never went out without a hat. In the 1890s, it took 800 workshops employing up to 7,000 feather-workers to keep up with the demand. Decline set in with the First World War. By the 1960s, plumassiers were almost as rare as some of the species they relied on.
In his atelier under the arches along the Viaduc des Arts, Vermeulen chats as he fixes fluffy dyed feathers on a circular board. The work will eventually adorn the walls of yet another luxury hotel, this time in Japan. On a back-lit wall, there are exquisite snippets of feather fabric, samples of his work for top Paris fashion houses such as Dior, Chanel and Jean-Paul Gautier. In the window is a life-size feather sculpture of a samurai warrior. It isn't a commission, though; it's a labour of love.
Today, Vermeulen is one of only ten plumassiers in France. He tells me when he discovered the texture, colour and potential of feathers, it was love at first sight. He signed up at the only school in France which trains students in the art of arranging, gluing, stitching and weaving feathers.
To me, his work seems improbable in the 21st century. But the results – beautiful, astonishing and a little other-worldly – speak for themselves.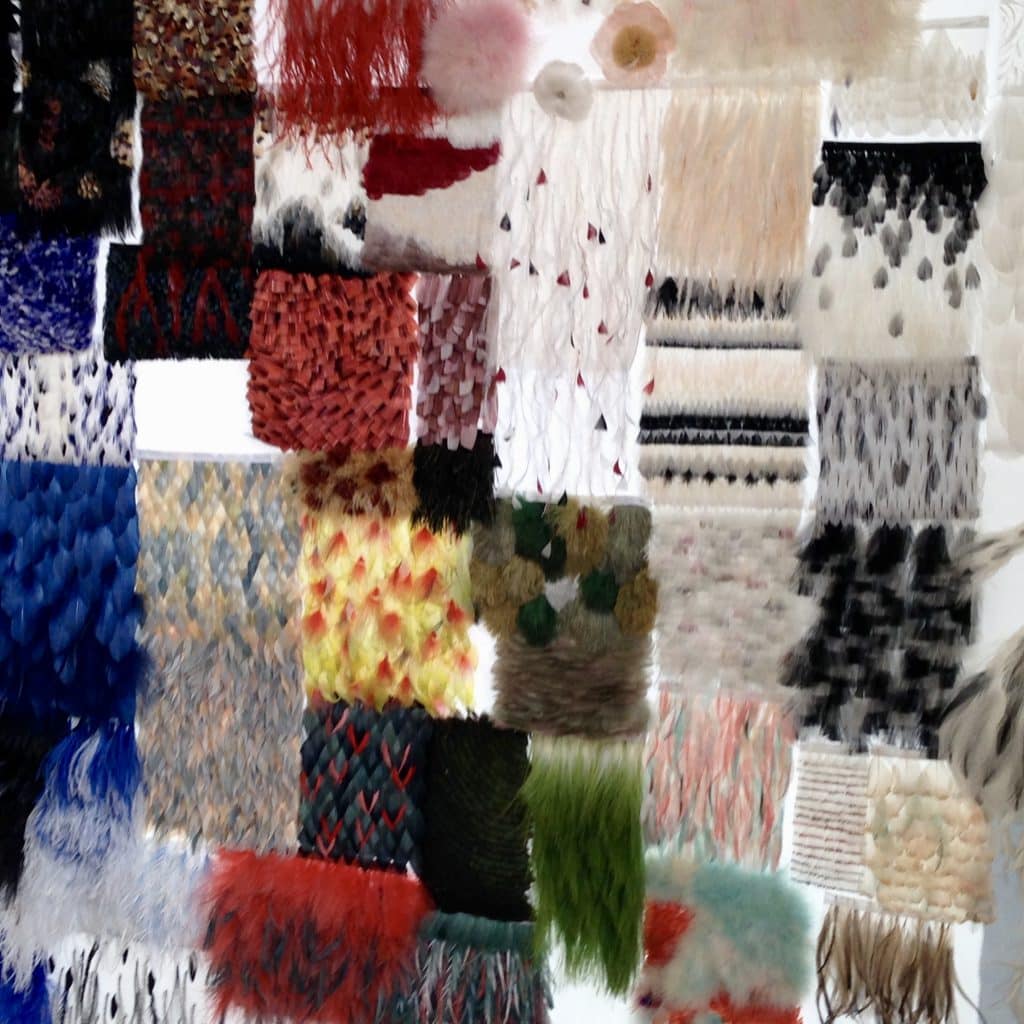 Maison Julien Vermeulen, 57 avenue Daumesnil, 12th arrondissement, Paris. By appointment.