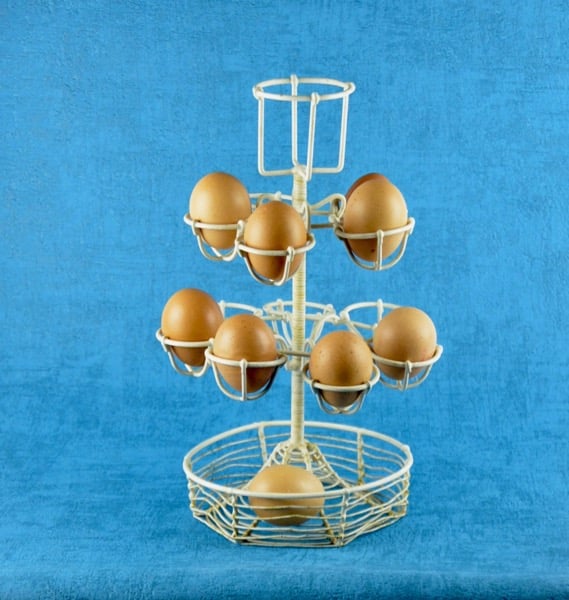 Vintage mid century French bistro café egg stand
$55.00
Vintage mid century French bistro café egg stand
Once upon a time (1950s/60s), egg stands like this were a common sight on the zinc counters of Paris cafés, on hand for peckish regulars. But that was then.
A charming  vintage feature for a kitchen or restaurant, this stand is made of sturdy, bound metal wire. It has 12 holders for normal sized eggs, a bread basket at the base and a larger basket at the top for a salt shaker.
Height 33cm / 13 inches
Width  20.3cm / 8 inches.
Good vintage condition with some signs of age and wear – nothing to worry about.
Shipping tariff T2. See shipping information